Ford Extended Service Plans (Ford ESP)
No matter what the situation, Ford's got you covered
A Ford Extended Service Plan (ESP) takes the risk out of vehicle ownership while minimizing unexpected repair costs. This is the only official site operated by Ford Motor Company.
All Ford Extended Service Plans provide the following benefits: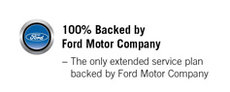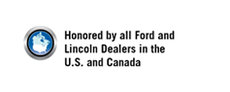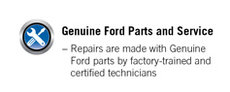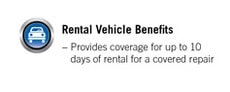 Service Plans
(click each to view info)
PremiumCARE provides the most comprehensive service contract coverage
Covered Components
Engine
Transmission
Rear-Wheel Drive
Front-Wheel Drive
Steering
Brakes
Suspension
A/C and Heating
Electrical
High-Tech
Emissions
Ford Audio
Safety

Download a Brochure
Engine
Each Lincoln ESP plan covers major engine components, plus all gaskets, seals, and internal engine parts. Only PremiumCARE covers the Power Train Control Module (PCM), which monitors the air/fuel mix to improve performance and fuel economy and to help control pollution.
Transmission
All plans cover your transmission, including gaskets, seals, and internal parts. On 4x4 and AWD vehicles, the transfer case and internal components are also covered. Only PremiumCARE protects external items like transmission mounts, cooler lines, and linkage.
Rear-Wheel Drive
With any Lincoln ESP plan, you'll get the same coverage for the Rear-Wheel Drive Axle assembly. However, for 4x4 and all-wheel-drive vehicles, the front-drive axle is also covered.
Front-Wheel Drive
Each Lincoln ESP plan offers identical coverage for the Front-Wheel-Drive Axle assembly, protecting all internal parts as well as the half shafts. Additionally, on 4x4 and AWD vehicles, this coverage extends to the rear-drive axle.
Steering
Starting with BaseCARE, Lincoln ESP plans cover most steering components, like the power steering pump, steering gear, and steering linkages. PremiumCARE expands coverage to include items like the steering column and advanced steering components.
Brakes
Starting with BaseCARE, Lincoln ESP plans cover basic brake system parts (except for friction components). ExtraCARE and PremiumCARE cover more advanced brake elements, like the anti-lock brake module and sensors.
Suspension
Most front suspension parts, like ball joints, control arms, and Macpherson struts are covered from BaseCARE to PremiumCARE. If you tow, only PremiumCARE covers rear suspension parts and advanced suspension systems.
A/C and Heating
BaseCARE covers basic air-conditioning components like the compressor, evaporator, and condenser. ExtraCARE and PremiumCARE each add additional coverage of AC and heating components, including the automatic temperature control system.
Electrical
From BaseCARE up, Lincoln ESP plans cover parts like the alternator, voltage regulator, starter, fuel pump, and wiring harnesses. PremiumCARE adds coverage for convenience features like power windows, mirrors, door locks, and sunroof.
High-Tech
ExtraCARE plans and above cover power seats, windows, locks, electronic instrument panel, compass, and thermometer. PremiumCARE covers factory-installed parts like the anti-theft system, GPS, reverse camera, keyless entry, and hybrid parts (except the battery).
Emissions
Only PremiumCARE covers all the vehicle's emissions system parts. These include all advanced electronic emission control modules, sensors, and actuators (excluding the exhaust or catalytic converter).
Ford Audio
To protect the radio and CD/tape player, you'll need a PremiumCARE plan. This will cover the vehicle's entertainment system, along with advanced communication systems like Ford SYNC (factory-installed).
Safety
Only PremiumCARE covers your vehicle's safety parts: front and side airbags, air module, airbag sensors, collision avoidance system, seat belts, and more.
Ten things you should know about Ford ESP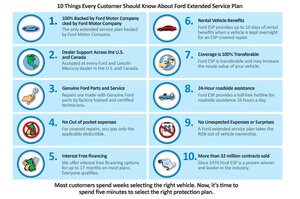 Ford ESP can help you avoid costly repairs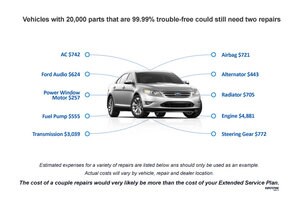 Compare Ford ESP costs to other service contracts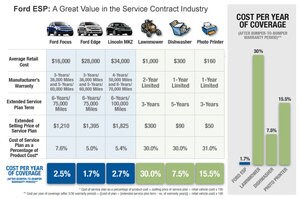 Premium Maintenance Plan
This comprehensive plan covers a spectrum of manufacturer recommended maintenance services, including 6 normal wear items.
Select the service interval that is right for you (every 5,000, 7,500 or 10,000 miles) and lock in your future maintenance cost at today's rates.
Coverage includes:
Engine oil and filter changes
Multipoint inspections
Tire rotations
Normal Wear Item Coverage
The 6 "Normal Wear" Items:
Spark plugs (except in California)
Shock absorbers
Clutch disc
Engine belts and hoses
Brake pads and linings
Wiper blades
Additional benefits:
$0 Deductible
Transferable to subsequent owner
Repairs made with certified Ford parts
Service available at any Ford and Lincoln Dealer